Jason Bouwman is a painter, illustrator and designer pursuing truth and beauty in dry and weary places.
Many of Jason's paintings are produced "en plein air," meaning simply, "out of doors." Working on location and directly from nature forces the artist to work quickly to capture the essence of a place, a fleeting emotion and ever-changing light.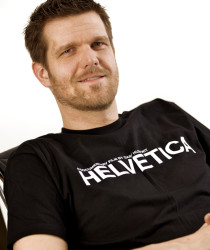 Jason Bouwman , painter
Service Area
Painting locations are typically close to Jason's home in Southern Ontario but Jason's strongest source of inspiration are the desert landscapes of the American Southwest.
Our History
On a cold winter night in 1979 an accidental explosion in the backyard of a Burlington residence nearly killed a young boy. As the blast threw the lad to the ground he instinctively raised is hands to his face and covered his eyes, shielding them from the flames and the heat. It was a move that would protect the boy's future as an accomplished visual artist.
Thirty years later Jason Bouwman is now the principal and creative director of Compass Creative Studio - a brand design consultancy based in Southern Ontario. He has been creating effective visual communications for over 15 years. He began his career as an illustrator and graphic designer while still enrolled in Sheridan College's Technical illustration program. Over the years he has helped many organizations and businesses to express their mission & vision, to develop their brand's identity and to find their "visual voice".
Among his accomplishments Jason considers his work for the Royal Canadian Mint a major highlight in his career so far. Commissions from the Mint have included designs for both circulation and non-circulation coins. In addition, Jason has also designed packaging for the Mint.
His landscape paintings are typically completed "en plein air" meaning on location in the open air. His work is included in both private and corporate collections both locally and abroad. He has shown his art in several galleries including the McMichael Art Gallery in Kleinburg, ON home to one of the largest collections of paintings from the Group of Seven.
Jason is currently working on a large body of work exploring the deserts of the American Southwest for all their beauty and mystery as well as a metaphor for challenging and disorienting seasons of life.
What our clients are saying…
Tom Faulkner, Dallas, Forth Worth | Texas

Thanks to Jason Bouwman in Burlington, ON, Canada, (jasonbouwman.com) for his amazing paintings, graphics and CD design on "Raise The Roof"
Kevin Beers, Brooklyn, New York

I think your plein air landscapes look terrific. They have the feeling of turn of the last century landscapes- people like William Merrit Chase, Williad Metcalf, all the guys I love. Good company to be in. They have a nice palette. Rich but elegant color.
George Strickland, Tucson, Arizona

I really like the way your paintings are looking! You are doing great, pal
I just came across your work. Can't believe I haven't before now and want you to know how much I connect with it.